Nett Technologies is Moving to a New Bigger Location!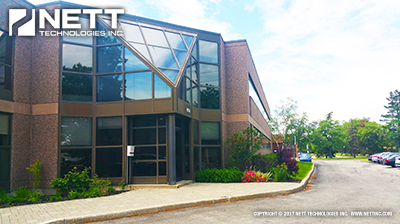 Dear Valued Customers and Suppliers,
It's with great anticipation and pleasure we wish to inform you that on December 15th, Nett Technologies will be moving to a new location to accommodate our growing business. Our new facility is more than double the size of our current building, with a substantially greater office space as well as a significantly larger production area. 
Since our inception almost 25 years ago, your unwavering support has been a great contributor to our growth making us a leading emission control solutions provider and we're truly grateful for it!  Being the manufacturer of today's most advanced 3-Way Catalytic Converters, Diesel Oxidation Catalysts (DOCs), Diesel Particulate Filters (DPFs), Selective Catalytic Reduction (SCR) systems, Silencers and many other emissions control solutions, we look forward to providing an even higher level of service excellence in the new, larger facility.
Please note that on Friday, December 22nd we will be moving our computer infrastructure and our traditionally fast response time might be affected. We will work very hard to ensure interruptions are minimized and shipment schedules are met during the transition period in the last two weeks of December. As for our phone numbers, fax, and email addresses they will remain unchanged.
Feel free to contact us if you have any questions. If you're in the neighborhood stop by and say hello - we would love to show you our new home!
Effective December 15th, our new address will be:
Sincerely,
Nett Technologies Team
---
For further information, please contact:
Natalie Serdunich


Sales & Marketing Executive




Nett Technologies Inc.




[email protected]




905.672.5453 x127