Custom Electronics for Emission Control Solutions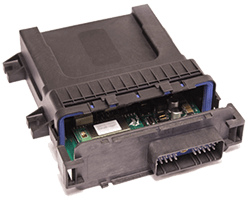 Nett Technologies is your one-stop solution for all emission control-related electronics. From start to finish, our knowledgeable team of electronics specialists will design, develop and manufacture on-site the right electronic hardware and/or software solution for your emission control needs.
We develop robustly featured and reliable emission electronic hardware such as:
Controllers
Data Loggers
Actuator Drivers
Sensor Transducers
Human Machine Interface (HMI) Displays
CAN bus Controllers
In support of our systems, Nett Technologies also develop emission control software and firmware.
As a part of our continuance for quality excellence, Nett's electronics are rigorously tested for functionally, compliance and longevity. Our electronics are to operate in the harshest of operating environments within mining, construction, marine, and off-road industries.
For additional information regarding the development of an emission control electronic solution, please contact one of our knowledgeable customer service representative at 1-800-361-6388 or [email protected].